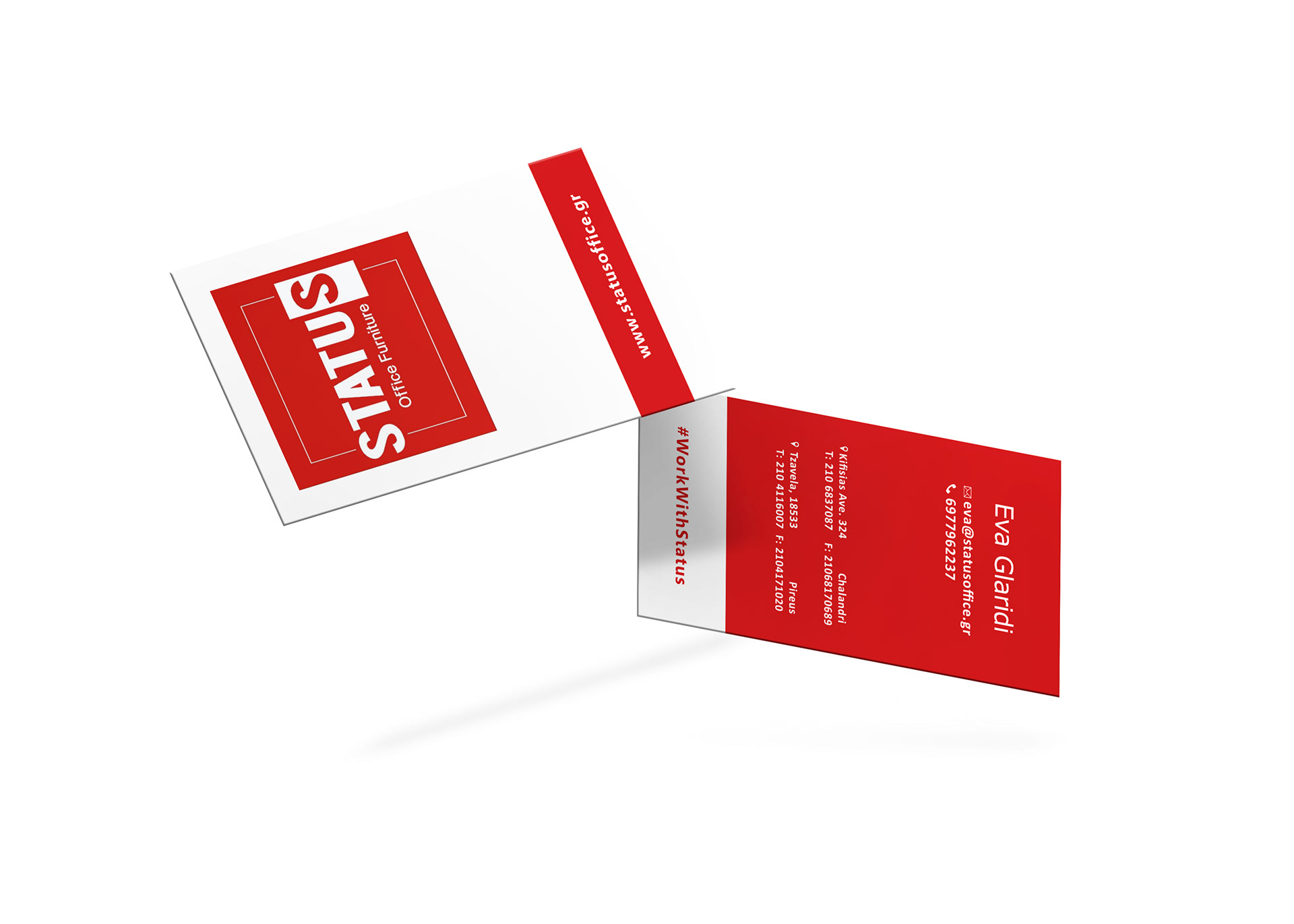 Creating a business card with a massive red color is a truly amazing task. Such a powerful color is your "best friend" and by playing right, gives truly eye-catching results.
Status is specialized at office furniture and professional stuff for companies from over 20 years. From breathtaking, modern designed offices to highly engineered chairs, expensive matirials and passionate people, Status is for sure, your only way for a professional solution. They trust us to redesign their business card and we gave our best. The result? A "strong" red card, with ... status. Minimal design is for one more time here, to give a "pro" & clear appearance.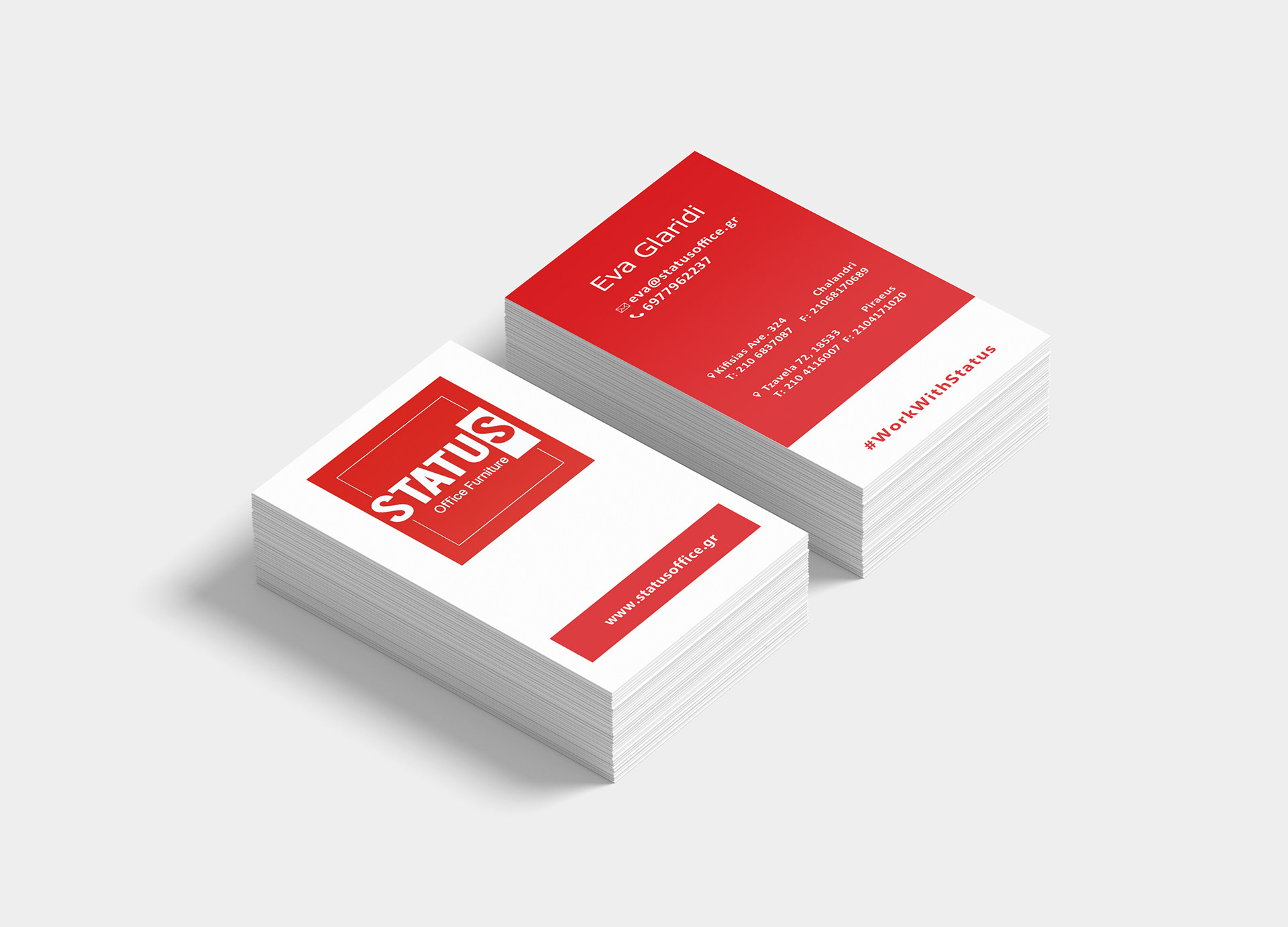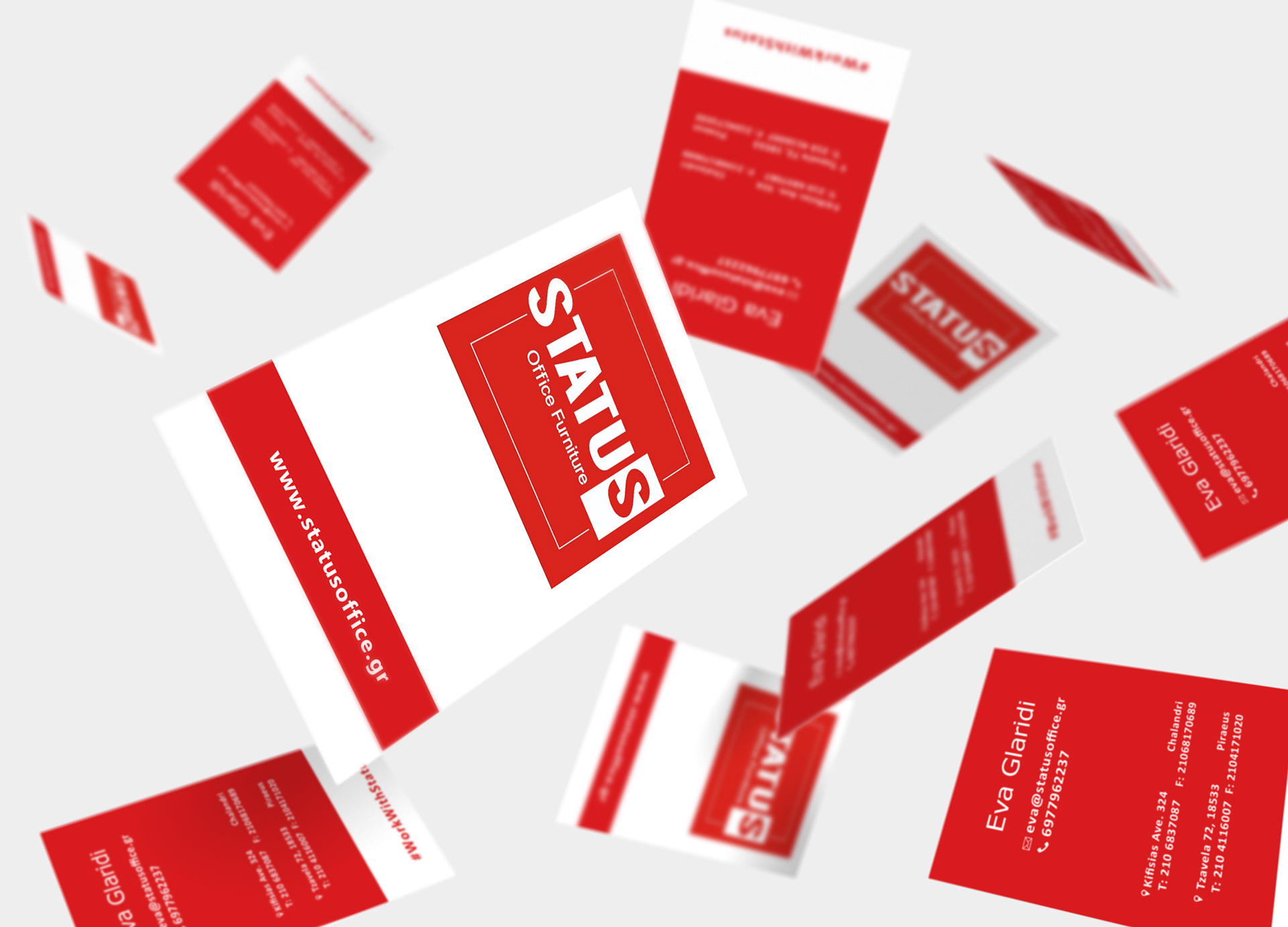 Don't miss to pay a visit on their website to check their professional stuff.