To create a fresh and modern redesigned logo for the brand new Museum of Acropolis in Athens, we visited the building to take a glance. By entering the place, you realize that the whole structure is created from glass and metal, walking around the museum is like engraving a way to the top of the original rock of the Acropolis. Worth telling is also that the museum is illuminated from pure sunlight, because it mainly hosts marble statues, in a building like this, physical light is essential. Some photos are giving you an idea of the modern building.
After we arrive at the top floor of the museum, we thought, how a structure like this looks from a topdown bird-eye view? We look for some images on the web to get our inspiration. And here it is, the building from above...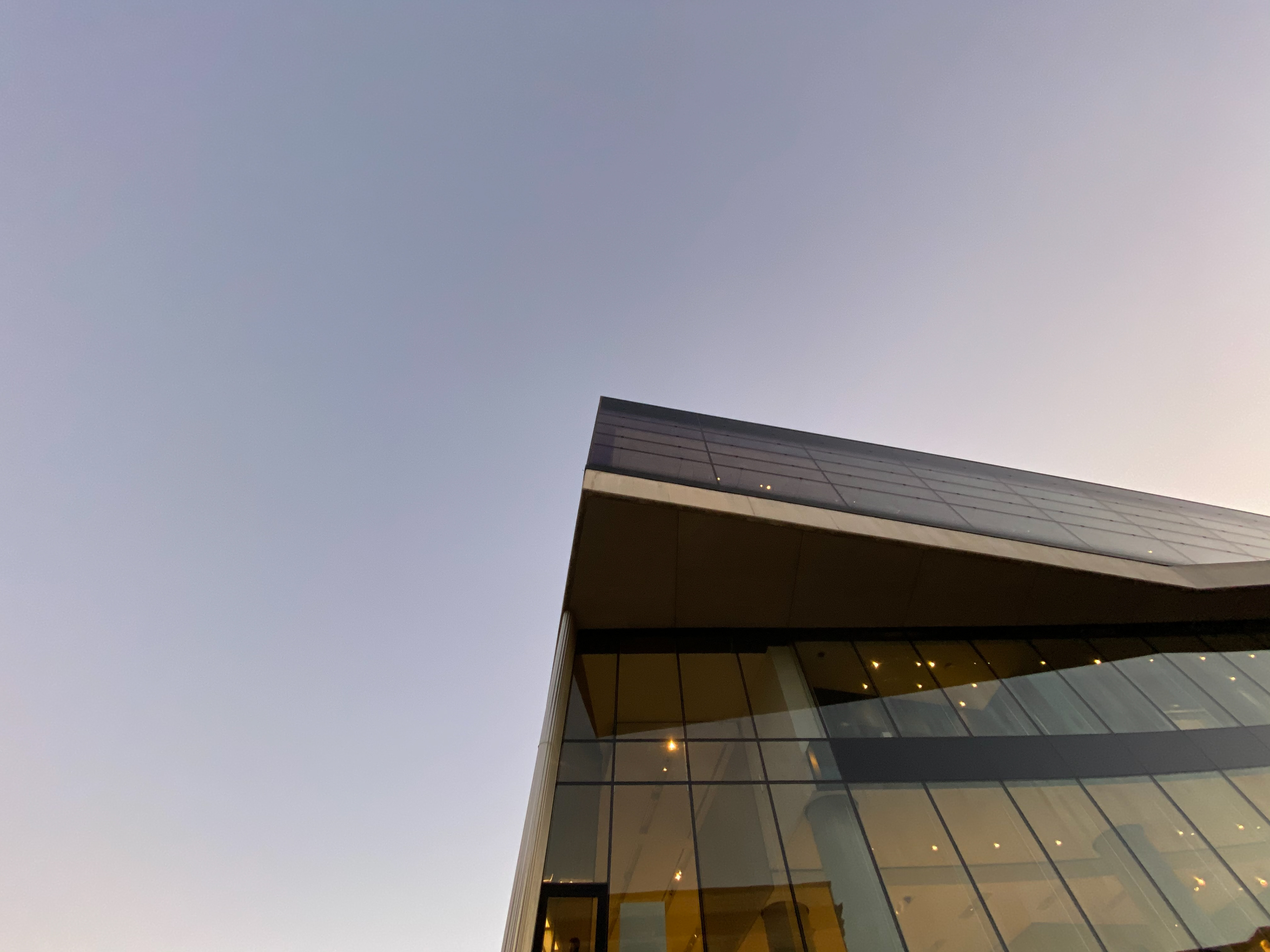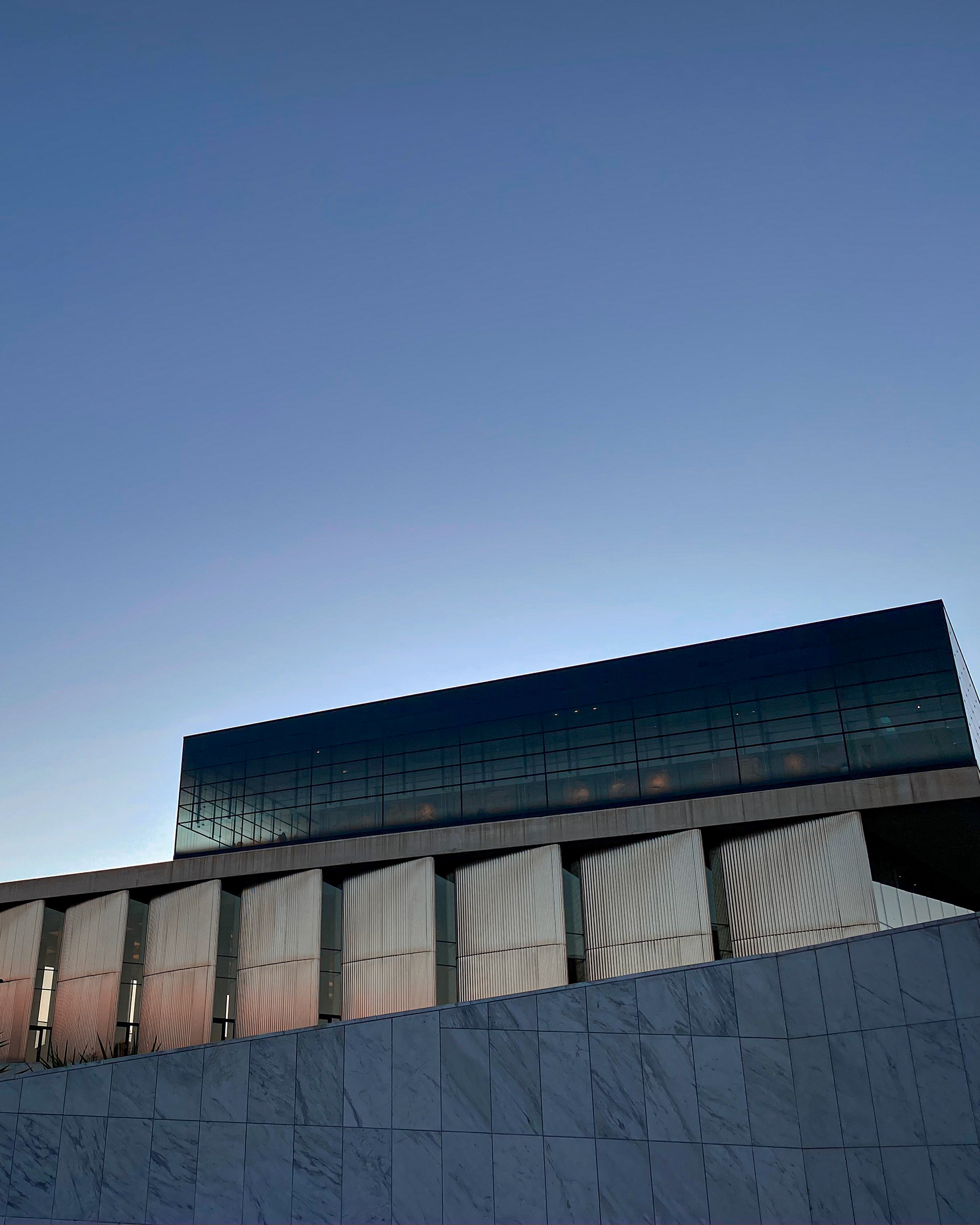 Choosing the color for a logo was always a difficult but important factor for the final creation. Keeping this in mind and gazing all around the building, we realize that colors are missing. Instead, crystal clear floors and the metal structures all around give you a soft mood. The statues stand under the sunlight, taking a soft grey color, from the past centuries to our days. All these factors together became the reason for not applying any color to our final logo, instead, greys and white combined with geometrical shapes to create the final logo.
... and some examples with application with the logo